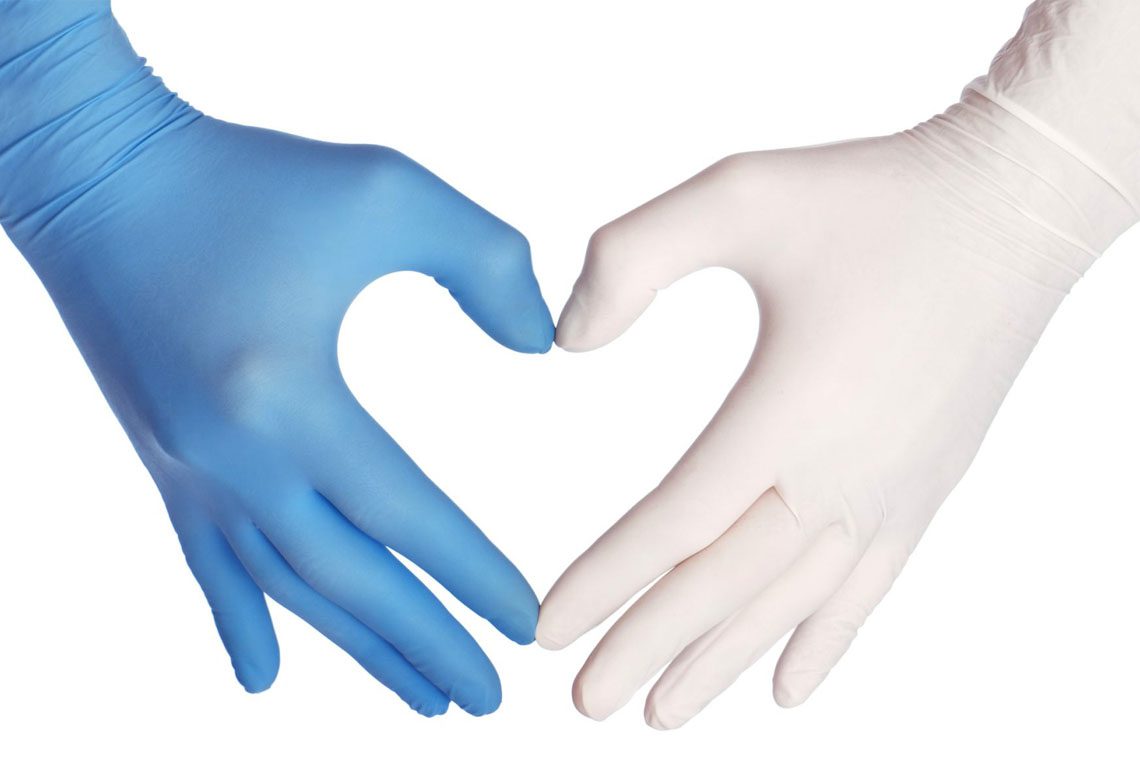 Do you know why your customers wear gloves? What worries them most and what type of protection are they expecting? If you did it would make your customers feel comfortable to buying gloves from you, knowing that you have their safety in mind.
Often the first thing that customers ask for, when they buy gloves is – what is the price?
How can you serve your customers by selling the best glove to them, and of course still be competitive?
One of my friends is a dental therapist, and she uses gloves in her work.
A sales representative from a Dental supplier passed by her clinic. Amongst others he wanted to offer her gloves.
He came with different colors of nitrile gloves. She asked him what the permeation time for the gloves were. He did not know what she was talking about, but he could offer the gloves much cheaper than the current gloves she used.
To her it was not important if the gloves had a nice color. It was also not important that he could offer the gloves almost 40% cheaper. The important thing for her was that the glove protects her.
As a "glove-wearer", your main interest should be that the gloves offer the correct protection.
Do you think my friend would buy gloves from this Dental supplier? Not likely, and she would most probably also not feel comfortable buying other things from him.
Many companies see gloves as just a simple consumable, which it also is. Just not as simple as many think, because they still need to provide protection.
You can change that by helping your customers selecting the right gloves very easily.
The first thing you need to do is to identify the need for protection your customer has.
Do they need protection against virus and bacteria or protection against chemicals? They could also be wearing the gloves for hygiene reasons, as an example in food handling. When you have identified their need for protection, you can look at the other parameters a glove should offer.
When you start doing this you already diversify yourself from your competitors. Share your knowledge with your customers. Let them know that you understand what type of hand protection they need.
They feel that you take their work and safety serious. You do not sell a simple product anymore, you sell safety.
One type of glove might be suitable for different purposes, but there are limits. Therefore, you can never say that the glove you sell is for all types of jobs and customers.
Many people are using gloves for protection in their work. Gloves used in the healthcare is by quantity the most used medical device in a hospital.
An increasing number of people start to use gloves, and therefore knowledge about gloves is needed.
It is so important that the gloves are suitable for the purpose they are used. There are also other important factors when you sell gloves. The gloves should not impose a high risk of allergy to your customer as well.
Read more about allergies in the following blog: Glove allergy
Remember that gloves are either a medical device or personal protective equipment. This means there are some regulations and standards they need to meet.
Let your customers know that you take care of that, enabling them to use the gloves without any worries.
What if your gloves fail to protect, or your customer are sensitized? It could be very severe, and cost a lot. If the glove is sold as having a barrier, it fails to have, the wearer will be contaminated.
If the sales representative from the dental supplier could have answered my friends question about protection, or knew where to find the information right away, would she then have become a customer?
It is possible. She would have been comfortable changing supplier, and happy to save the money. She would also have been more willing to look at other products from him. Benefit for both parties.
Be your customer's knowledge database. They will always return to you when they need advice and products.